Wednesday, November 20th 6:30-8:30PM Pet Embroidery @ PARK AND FIELD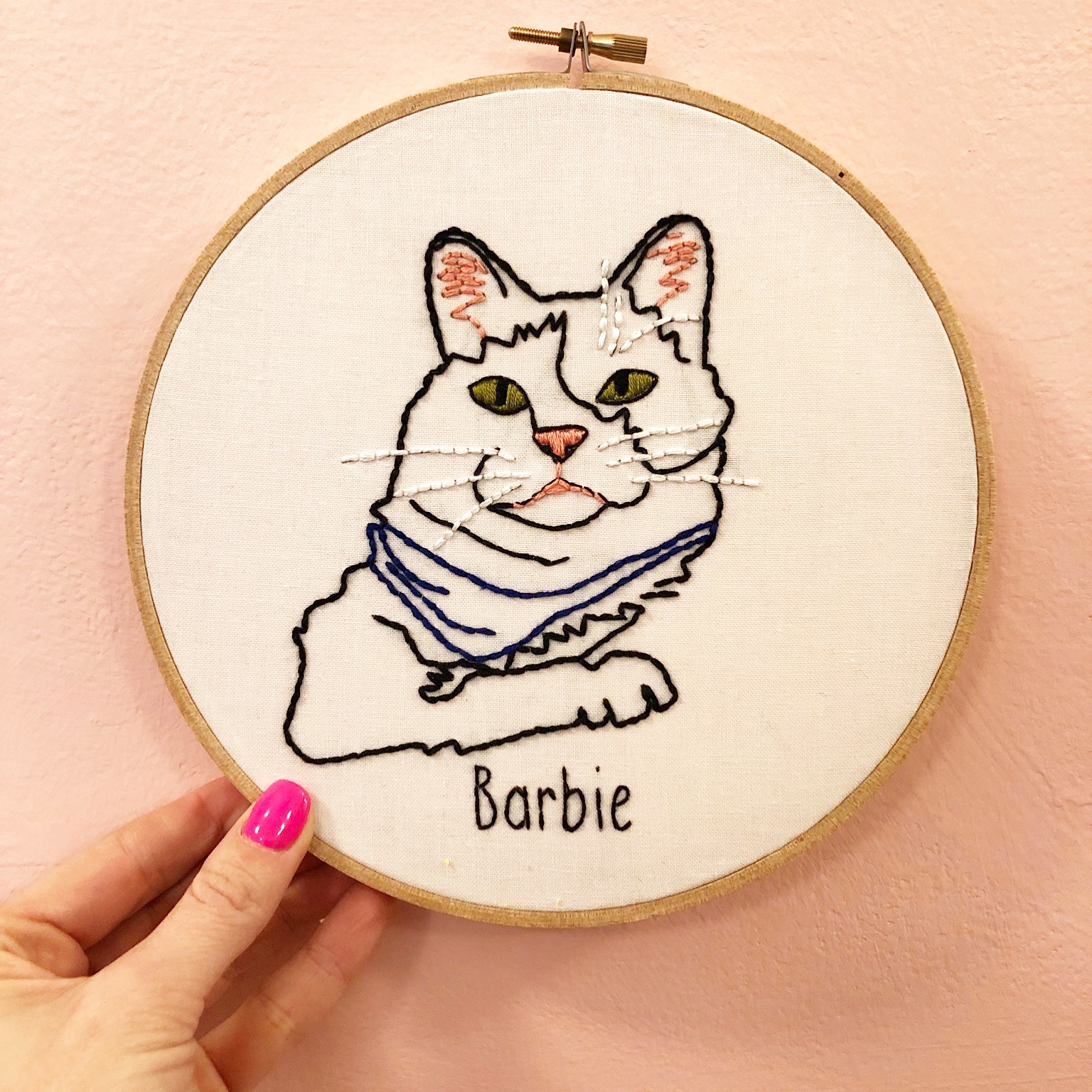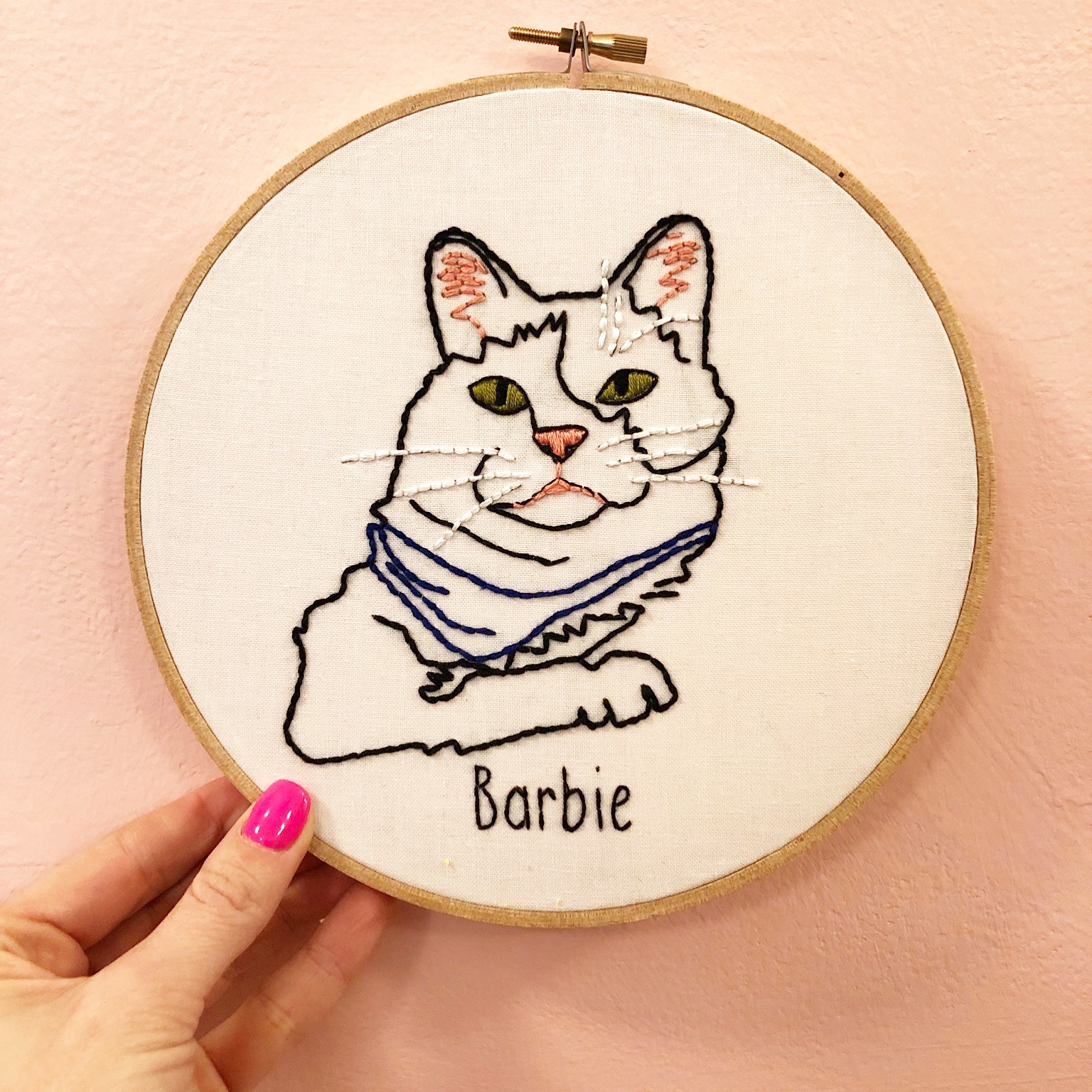 Wednesday, November 20th 6:30-8:30PM Pet Embroidery @ PARK AND FIELD
Wednesday, 11/20 6:30-8:30PM
Join us at Park and Field for a celebration of our furry/scaly/hairy family members! In honor of those pets who become a part of our families, let's put their cute faces on fabric and stitch them up.
At checkout, choose between putting your pet in a collar OR bandana.
If you'd like me to draw something different in place of the collar or bandana, choose the option to up-charge $8 and I can draw whatever you like. Dog like tennis balls? I can put a little wreath of them under the portrait. Got a cat named Daisy? I can give her a nice floral wreath under her sweet portrait :) OR I can draw two pets.
Here are the steps to sign up:
1. Choose the best option at checkout and purchase like normal.
2. Send an email to joslynvilla@gmail.com with a photo of your pet, his/her name, and whether you'd like a bandana or collar. Put "pet embroidery" in the subject line. I will do a portrait of your pet unless you tell me otherwise. If you'd rather have their whole body, let me know.
3. If you chose 'custom' at checkout, let me know what you would like.
WHAT YOU GET
A needle and assortment of threads to choose from

An embroidery hoop and piece of 9"x9" pre-designed fabric with the outline of your pet drawn on

A cocktail/glass of wine/beer from the Park and Field's amazing menu
ABOUT THE VENUE
Park and Field is a 100+ year old garage turned into a chic, sophisticated vintage sports club. Plus, outside awaits a sprawling 6000+ SF front patio filled with fire pits, bocce courts and a vintage camper bar. Think: starkly contrasting rustic + refined style -- old brick walls and crystal chandeliers.
Park and Field is a neighborhood space featuring classic farm to table American cuisine. They are an independent, family owned establishment operated by long-time, local residents who share a passion for creating a welcoming space for everyone to enjoy.
REQUEST A PRIVATE PARTY QUOTE with Park and Field.
Location: 3509 W Fullerton Chicago, IL
*Tickets are non-refundable (If there is a waitlist for a sold-out workshop, I'm happy to sell your ticket to another guest and completely refund you.)